ONE (software) for ALL (measurement parameters).

Intelligent handling of the measurement parameter. Once conversion factors and unit have been entered, NextView will always display your signals and analysis results in physical quantities.
After all, you do not want to see voltage, but the parameter that you measure:
temperature, pressure, speed – whatever you like.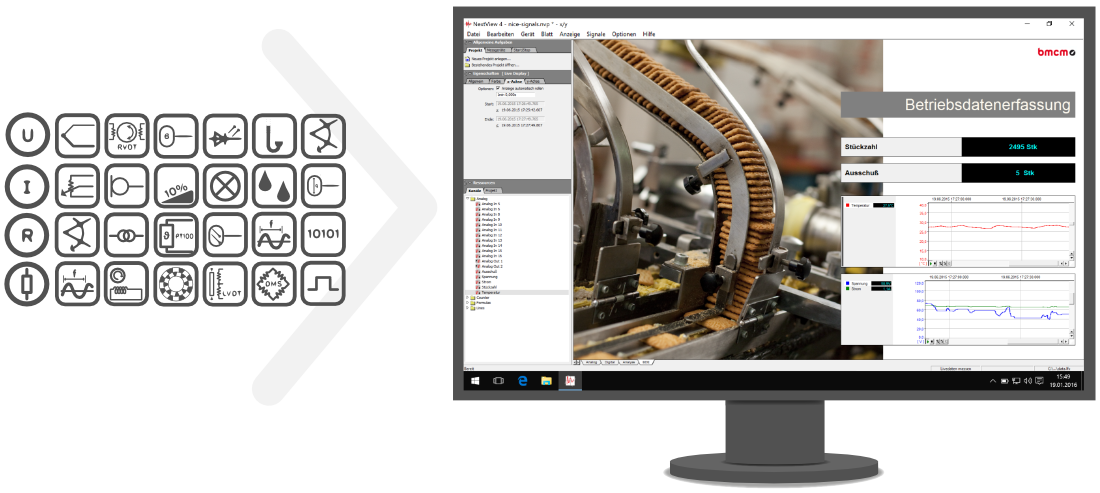 Nextview displays signals. Always. Fine.
Visualizing of signals in various kinds of displays.

Data Acquisition for experts. Effortless.
The expert functions enable an effectively endless, continuous recording of your measurement data on a hard drive. Alternatively you save your measurement signals just when a certain incident occurs.
Long term measurement.
Using the tool multiscan, a measurement file can be changed without loosing any measurement values. This enables "real" long term recordings.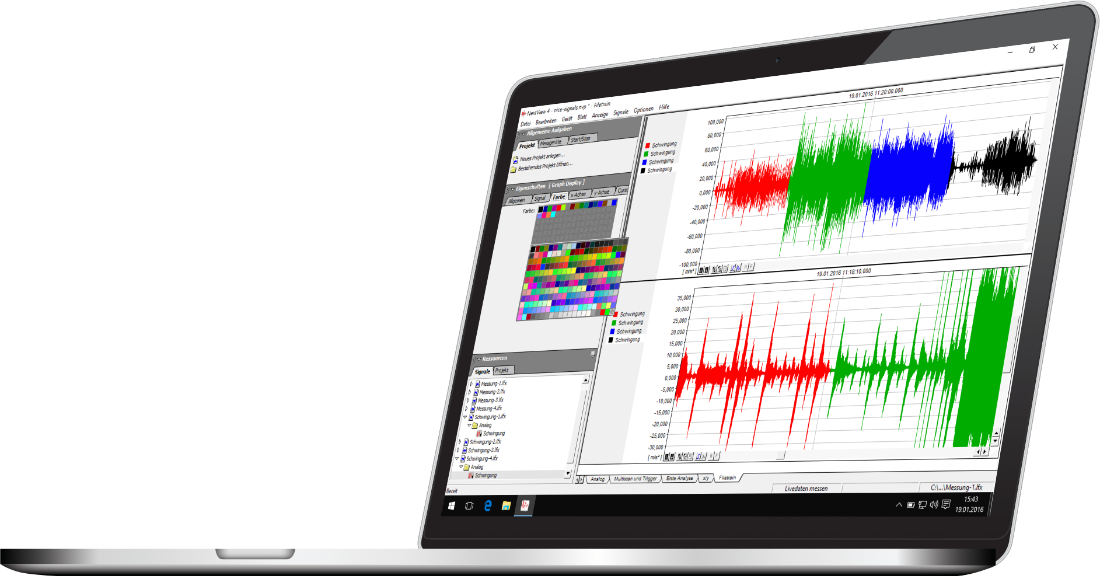 Interference monitoring.
Record events with the help of "trigger" and "prehistory" in all analog and digital inputs. Even in calculated channels. Measured data is only stored after the calculated measurement value has been reached. Even measurement values previous to the event are saved.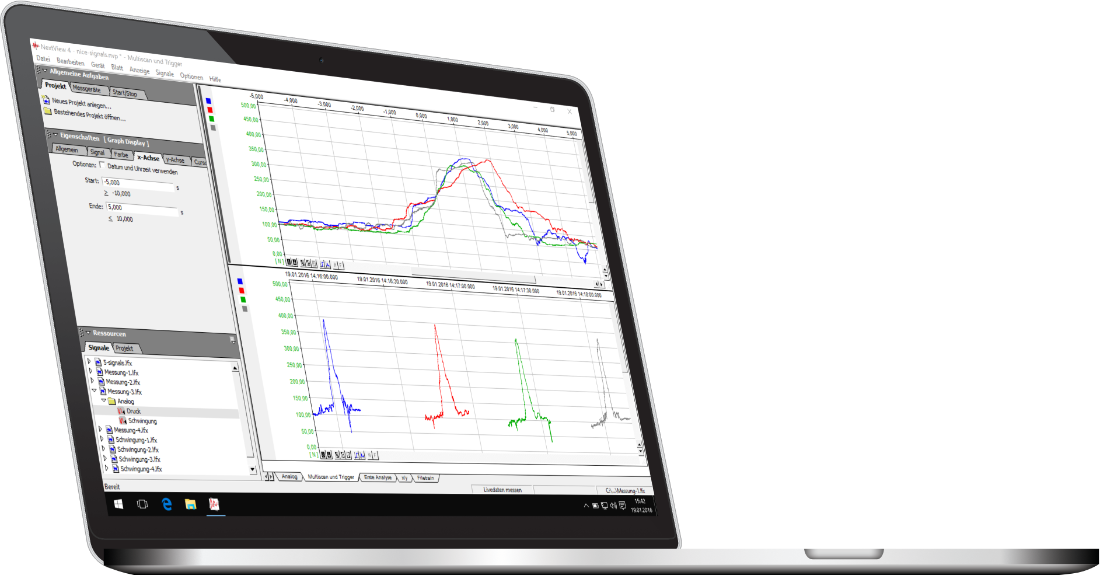 Adjustable sampling rate per channel from 1:1 up to 1:1.000.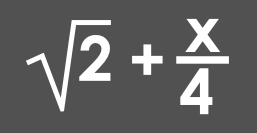 Online formular channels with full sampling rate, incl. several tracks (AVG, MIN, MAX, RMS).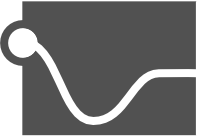 Find events with the trigger function. Save yourself the search in the analysis.

Know exactly what happened before the event. It's amazing what the prehistory can do!

Multiscan for long term recording and interference monitoring.


Filetrain for the analysis of vast amounts of data far beyond the file limits.

Intelligent scaling with a simple offset setting.

Controlling and automating during the measurement.
Unbelievably fast. In real time.
Your signals are shown in a live display instantly and in real time – without high requirements for your PC and completely without jerking.

As many channels as you like. Signals can be grouped together for a better overview.


Analog and digital signals displayed neatly.


Intelligent axis labeling. Always sensible.
Offset adjustable per channel.


Scrolling on the x-axis in live displays during the measurement.


Different types of display. Free arrangement on the screen.
Examine measurement data. Simple. Instant.
With NextView you can see millions of measurement values at glance. With unlimited file size.

Display signals with switchable, respectively single axes.


Seriously high processing speed even when using bigger amounts of data.


Display panel with x- and y-values and initial analysis functions.
Intuitive zoom and scroll functions.


Two cursors for the determination of measurement values in the course of curves respectively for the selection.


Snap-action function to find a measurement value.
Beautiful views.
Compile and maintain your projects completely effortless. Design your own impressive views and layouts.
Analysis functions for experts.
Arbitrary accounting, converting and calculating. It's never been so easy.

Integration:
With built in integral functions you can for example calculate speed and distance via the acceleration.


Differentiation:
Differentiation enables the investigation of the change of signals.


FFT analysis:
This analysis transports the chronological display into the frequency range.


Digital filters:
With digital filters you can emphasize specific frequencies or suppress interference frequencies very easily.


Calculations automated with batch jobs:
With batch processing you can repeat or automatically implement analysis functions one after another in a very simple way.
x/y-display:
This display variation interrelates two signals on the x-axis. The first signal shown in the signal display is applied over the second one.


Import:
The following file formats can be opened and displayed in graphical curve sequences in NextView:
.lfx, .buf, .bfs, .bfx, .dat, .tsf, .asc, .txt, .mdb


Export:
To be able to use and process your measurement results, generated in NextView, you can export measurement signals or signal sections into the following file formats:
.asc, .txt, .csv, .lfx, .dat.


Printing:
NextView offers an extensive printing menu with a clipboard and a printing preview.
Service. Naturally. Promised.
NextView is a product of BMC Messsysteme GmbH. Since more than 20 years on the market, we have been developing, producing, and selling products in the field of measurement, signal conditioning, and analysis of measuring data. Benefit from all our experience.

German and english speaking support - completely free of charge.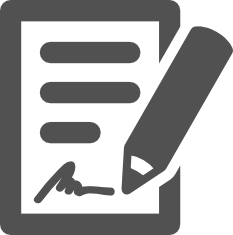 No cost intense service contract necessary.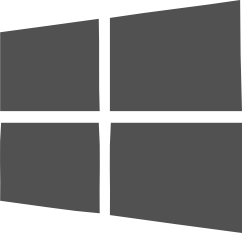 Runs with
Windows 8.1/10/11.

German and english
program interface.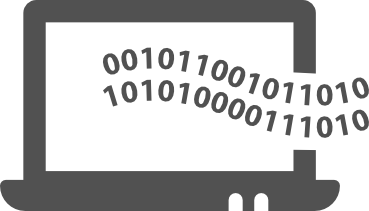 No programming necessary. Optional script function available.

Very simple change of hardware, as no changes in the Programm are necessary.

Made in Germany.

Our products are available worldwide.